Enter your cell phone number for promotions, discounts and event info*
Chillin Party Bus
We do Corporate Events, Bachelorette, Bachelor, Weddings, Birthdays and Wine Tours. We are the fun BUS in town.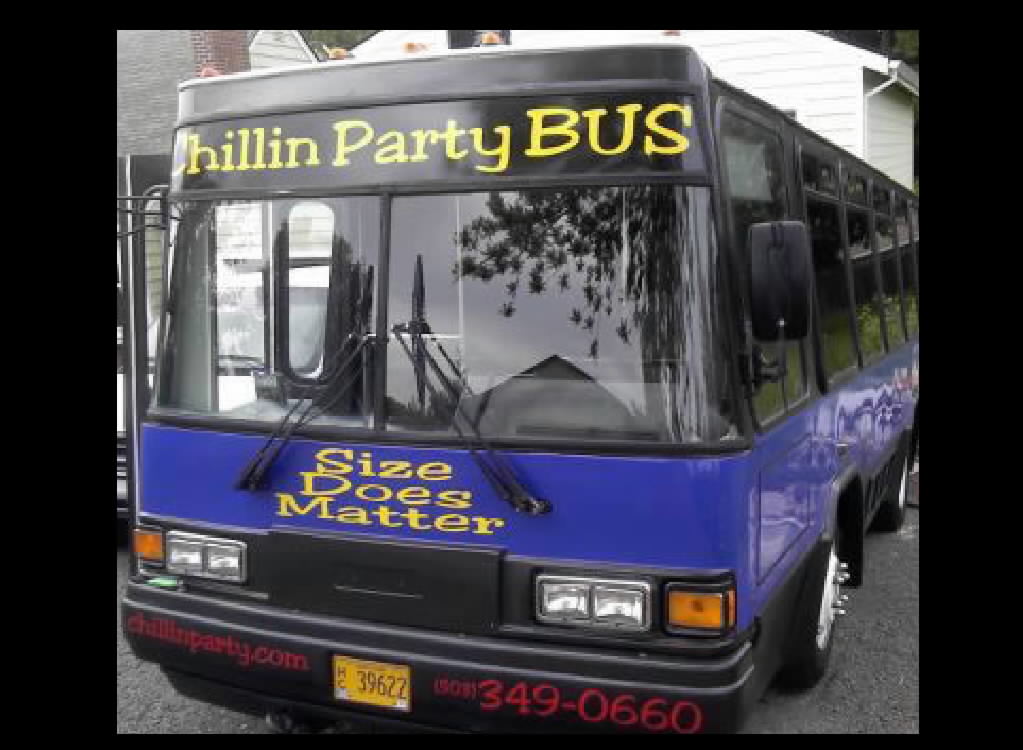 Size does Matter when your looking to have a Party BUS you can move around in. We have over 210sf of fun Party room, 5X5 dance floor & a Pole! Two TVs, and the best sound system from King Pin. With over 30 feet of seating there lots of room. Get a Keg we have a Tap on the bus ready for your Keg. We are being told we have the best BUS in Portland, check out what people are saying. Get a FREE VIP Card that get everyone in to the best Clubs in Portland, and it saves you money all year even after you use the BUS. Check out why people are renting the new BUS in town.
Tags
bachelor, bachelorette, weddings, birthdays
*To stop all SMS messages, subscriber must text "STOP", "QUIT", "END", or "UNSUBSCRIBE" to 5419086171.