Enter your cell phone number for promotions, discounts and event info*
Cams Cuts
Bringing the barbershop experience to Vancouver, Washington.

Come see us for a fresh line up, design, fade, braids or a hot towel shave!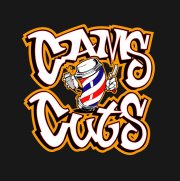 Mon - Thu 10:00am - 7:00pm
Fri 10:00am - 8:00pm
Sat 10:00am - 2:00pm
Closed on Sundays

11015 NE Burton RD
Vancouver ,WA 98684
360-931-0446
http://www.camscuts.com
Tags
Urban haircuts, cornrolls, breads, line ups, fades
*To stop all SMS messages, subscriber must text "STOP", "QUIT", "END", or "UNSUBSCRIBE" to 5419086171.