Why Text Marketing?
Your customers are texting, are you?
uLynk makes it easy for businesses and organizations to send mass text messages to groups of people interested in hearing from them.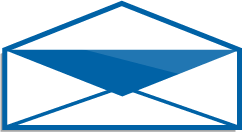 95%
of cell phones are text enabled.
72%
of American adults send and receive text messages.
54%
of people are interested in receiving relevant texts.
80%
of texts are opened within five minutes of being received.
With uLynk, anyone can join your text list by texting your keyword to your localized number. Once you have a text list, you can send time sensitive information, promotions, and coupons aimed at getting an immediate response.
How It Works
Step 1:
Step 2:
Step 3: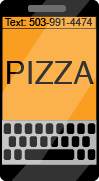 Log in and enter the keyword customers can text to your localized number and the message that customers recieve when they text in.
Customers can then text the keyword to your localized number and join your list to recieve discounts and deals.
Your welcome message is automatically sent. And that's it! That customer will now recieve all the text deals you are willing to give them.
The Result: Happy and loyal customers
Features
Autoresponder
Social Media Integration
Scheduler
No need to respond to everyone who texts in. Set a message and get on with business.
Easily post messages on Facebook and Twitter using the uLynk app.
Schedule a text blast for anytime. No need to try to remember exactly when.
Two-Way Communication
On The Go
The uLynk Advantage

Personally respond to and communicate with your customers via text.
Not at a computer? Manage it all on your phone. Just text in your message and uLynk does the rest.
For signing up you get a localized number, keywords, statistics, analysis, and design help.
Other Services
QR Codes
Mobile Sites
Facebook Sites
Text Message & Social Media Marketing Management
With this service, we help our clients develop strategies and manage their Facebook pages, Twitter accounts, Blogs, Instagram, texting campaigns and any other social networks they need.